Need to fix your leaky Shower? We can help you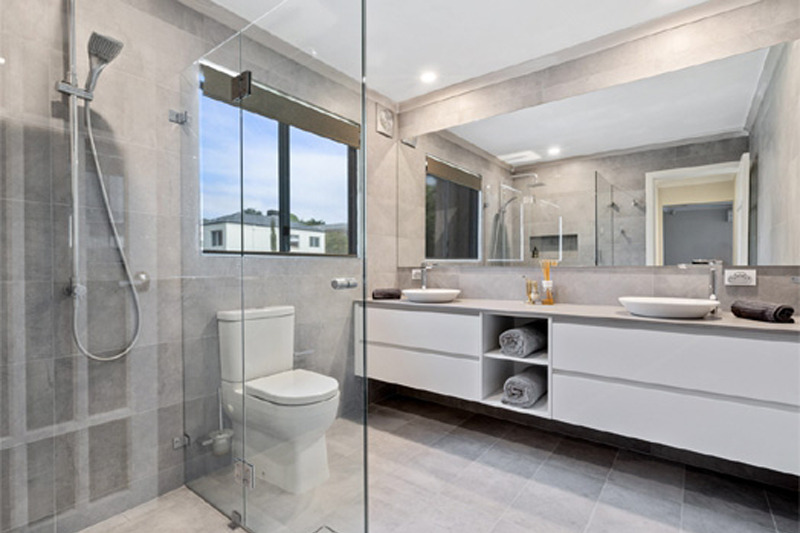 Classic Renovations is a company located in Brunie & Brooklyn, Tasmania, which is specialized in Leaking Shower Repairs and tiling services. Ourteam prides themselves in offering the highest quality products and workmanship to befit today's competitive world. Leaking Showers can cause a lot of damage if not treated well on time and also if you don't repair the shower in accordance with the manufacturers and B.C.A standards. As a consequence, the leak will recur and in some circumstances, if the waterproofing burnie has not been carried out correctly can result in more expenses.
We at Classic Renovations like to fix leaking showers the old fashion way, (we don't trust anyone else's work) we remove the tiles and revisit the original structure and apply two coats of a waterproofing membrane. We only use glues recommended by those manufacturers. Many companies claim to stop leaking showers without the removal of tiles by simply applying a sealer over the existing tiles at a low cost. But, what happens when you again have any structure movement?
To get a lasting Job at the best price possible, call us now and let's get your Leaking Showers repaired. Fill your details in the contact us form we will contact you within 24 hrs.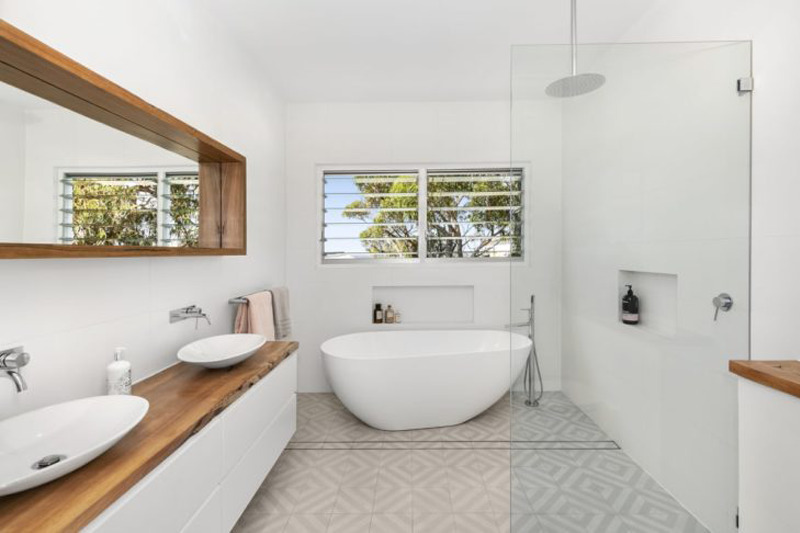 Looking to repair your leaking balcony?
Tasmania Classic Renovations guarantee the Balcony Repair works. We make certain that we permanently fix your leakage problem and shall not recur again. The key to a successful Balcony Repair is the product that we use - the tiles that we supply and methods of laying the tiles.
Prior to starting any works, we first identify the cause of the leak; we fix the problem before we repair the damage.
Tasmania Classic Renovations have made many Balcony Repairs in Burnie, North West Coast Tasmania. Our skilled and experienced tradesmen have the knowhow to fix any kind of faulty balcony.
Balcony Repairs Tasmaniais a full-service division of Tasmania Classic Renovations.We specialize in all kinds of verandas, patios, balcony repair, and restorations.
Many of our clients have chosen us over and over because of our professionalism, excellent services, and our attention to individual needs. Call us now to get your balcony repaired immediately or Fill your details in the contact us form we will contact you within 24 hrs.
North West Suburbs, Tasmania Bathroom Renovations, Design & Repairs
Acton - Hillcrest - Upper Burnie - Brooklyn - Downlands - Montello - Park Grove - Romaine - Shorewell Park - South Burnie - Burnie - Emu Heights - Havenview - Parklands - East Cam - Cooee - Round Hill - Wivenhoe - Mooreville - Mawson - Ocean Vista - Camdale - Stowport - Chasm Creek - West Mooreville - Somerset - Heybridge - Cuprona - Howth - Upper Stowport - Elliott - East Ridgley - Natone - Ridgley - Mount Hicks - Sulphur Creek - Doctors Rocks - Camena - West Pine - West Ridgley - Preservation Bay - Penguin - Highclere - Wynyard - Yolla - Riana - Upper Natone - Oldina - South Riana - Henrietta - Table Cape - Tewkesbury - Calder - Flowerdale - Hampshire - North Motton - West Ulverstone - Moorleah - Takone - Gawler - Ulverstone - Loyetea - Boat Harbour - Gunns Plains - Lapoinya - Preolenna - Abbotsham - Preston - Boat Harbour Beach - Myalla - Sisters Creek - Castra - Spalford - Sprent - Leith - Turners Beach - Milabena - Oonah - Forth - South Preston - Sisters Beach - West Takone - Lillico - Upper Castra - Montumana - Meunna - Nietta - Parrawe - Forthside - Kindred - Don - Lower Wilmot - Tugrah - Melrose - Paloona - Loongana - Eugenana - Stony Rise - West Devonport